Toile tonal look with a little bit of "water color".
I am really trying to take some time
Organic subjects are my favorite...
do not ask me to paint your wall blue
Any floral, green, tree, animal, insect
(yes, bee obsessed!)
and I will gladly oblige.
from my last blog entry sold at
for her favorite reading nook.
I did not get to meet her.
One of my cohorts at Chartreuse
said she was "giddy" with excitement.
Now sometimes I post onto my
FB page
my latest work...
I sent a note to some of my pals
and this is what I got back.
I think your new work of art is another amazing example
of your talent and I love the piece!
I also remember you telling me about the original
and how it inspired you
to interpret the piece your way which got me thinking.
Why not try it myself?
How hard can it be, right? What is "art" anyway?
It's how someone expresses themselves, and so I thought I'd try my hand at it,
and I have to tell you, I think I nailed it!
I'd love to hear your comments, but please be kind because
this is my first attempt at it
and I feel as an emerging artist
I'm a little vulnerable.
Just as a little fyi - it's mostly tonal, done on re purposed medium,
and represents one woman's struggle to compete in today's
competitive society.
It's raw. It's real. It's for sale.
Well needless to say, due to my age,
Oh Gail, my lovely friend....
You gotta have a friend like this!
(I know I am old but OLDER)
I want to be sitting at my easel
(now I prefer my kitchen counter)
and painting my favorite flower
gently blowing in the breeze.
FYI - I don't really obsess about my age...
I have earned the honor of this age and am loving it, mostly! Ha!
I do, however, obsess about comments. I love them.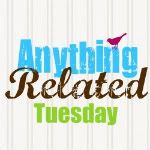 http://sassysites.blogspot.com/